News Taffy
News Article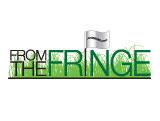 Happy Father's Day!
Hello, Jonesboro. I hope you had a great week. I wasn't able to play this past week, but I'm getting ready to play in a few hours and I can't wait!
My son, Eric, is here from Oklahoma City and he's going to remind me just how humiliating this game really is. If you haven't been out driven by your 16-year-old son, (with you using driver and him using a 5-wood) well let me tell you, you're in for a real treat.  I guess it doesn't hurt that he's 215 pounds of solid muscle but still, I'm his father! That's ok, I'll make up for my lack of distance around the green. I taught him everything HE knows, not everything I know :)
I'll let you know how how it went next week ... (I'm hoping the Northeast Arkansas heat/humidity gets to him quickly.)
Enjoy your Father's Day! I know I will!!! Until next week, hit 'em long and straight.
Rodney Poff
[+] add comment