News Taffy
News Article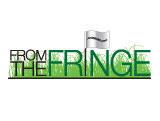 Happy 4th of July!
Hello, Jonesboro! Happy Fourth of July weekend! This week's blog features our second "Golf Q&A" with a local golfer. I was recently introduced to Woody Harrelson, an associate agent with Bob Nichols Nationwide Insurance in Jonesboro, and the conversation quickly turned to golf. Harrelson is an avid golfer who simply loves the game - just talk to him and see! Read below to find out more about his passion for the game.
Q: Who got you interested in the game of golf?
A: I played a little as a child, but really started after college.
Q: What was the first course you played?
A: Forrest City Country Club
Q: What is your lowest score?
A: -2 at Jonesboro Country Club. Best round ever! I had LOTS OF LUCK!
Q: Have you ever had a hole-in-one? If not, how close have you gotten?
A: NO, the closest would be 1/4 of the ball over the lip at Number 12 at JCC.
Q: What is your handicap?
A: Today it's 7.3
Q: Is there a course you would like to play some day?
A: The Augusta/Masters course but I feel sure that this will not ever happen. I have not played Pebble Beach, but hope to in the next few yrs.
Q: How many rounds do you play in a year?
A: 75-100.
Q: Do you play with a certain brand of clubs or do you mix and match?
A: I mix whatever feels good to my swing.
Q: What is the one club you could not do without?
A: My driver.
Q: Favorite golf memory?
A: Winning the Forrest City Country Club 4-ball. I was not very good in 1984, and my partner (Mallory Parker) for 5 prior yrs, was much better than me. He said he wanted to get a better player than me, and I fully understood where he was coming from. So I got a scratch player (Billy Rees) to go as my partner. On the first day we shoot 63, and Billy shoots 65 on his ball, with a hole in one. We were able to hang on for the win on Sunday. Mallory and I also won the overall championship in 2002 at the FCCC 4-ball. We started playing together again in this event in the late '80s as my game got better. We have played every year since. However, this year could be the first year in the last 25 years that we don't play in the Forrect City Country Club 4-ball.
Q: Has golf been an asset to you in developing business relationships?
A: FOR SURE. When I started in the insurance business in the '70s, my uncle who was in the insurance business for many years told me that he had made more contacts and sold more insurance on the golf course than any place. I took his statement to heart.
Thanks to Woody Harrelson for taking the time to answer our questions and for sharing a bit of his love of the game with us! He says he wants to play golf with me soon. I sure hope he realizes I'm nowhere near a 7.3 handicap!
Just a note about an upcoming tournament you may be interested in. The 2011 Craighead County Amateur will be held July 23-24. This tournament is open to all amateurs age 14 and older and all senior amateurs residing in Craighead County. It is an individual stroke play competition that will be flighted after the first round at Sage Meadows. The flights will be separated for the second round at Ridgepointe Country Club or Jonesboro Country Club. Championship, 1st Flight and 3rd Flight will be played at Ridgepointe. Presidents Flight, 2nd Flight and 4th Flight will be played at Jonesboro Country Club. Entry fee is $100 (includes cart fees). Contact any of the three participating golf course pro shops for more information.
And finally ... congratulations to Matthew Loiacano for winning the "Big I" (Trusted Insurance Youth Classic). Matthew also won this event last year.
Here are the top scores in the Big I:
Matthew Loiacano 72-74 = 146
Colby Benton 73-74 = 147
Brian Belz 72-76 = 148
Wesley Harris 77-71 = 148
Nate Smith 74-75 = 149
I hope everyone gets a round or two in this long weekend. Enjoy your 4th and be careful out there (drink lots of water!) Until next week, hit 'em long and straight!
Rodney Poff
[+] add comment