News Taffy
News Article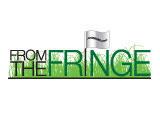 From The Fringe
Hello Jonesboro and welcome to another week of From The Fringe - Jonesboro.com's weekly blog about golf in the local area. I hope everyone enjoyed their 4th of July weekend.
I just wanted to thank Woody Harrelson again for participating in last week's Golf Q&A. It was certainly a pleasure to pass on Woody's answers to our readers.
I finally got out last Sunday and played a round with my wife, Audrey, and our friend, David Shipman. It was David's birthday so we did him the favor of inviting him to play 18 holes in ideal heat stroke conditions! Oh, man, was it hot! I quickly realized that I don't handle the heat well at all anymore. I also realized that John (with Sue's Kitchen) didn't let the heat slow him down at all. We waived him through on Number 12 and he and his five-some never looked back! The three of us, however, played a round full of both bogies and laughs. So all in all, we didn't do so bad. It was nice play with good partners. Fortunately, we were able to recover in the pool for four hours when we got home!
Up this weekend at Jonesboro Country Club is the Simmons First Red Wolves Classic. This tournament will be held Saturday and Sunday. There will be a practice round and shootout on Friday. Check back with us next week for winners and top scores.
That's about it for this week. Remember folks, if you're playing in a tournament soon, take pictures and e-mail them to us along with your name and playing partners' names, tournament info, etc., and we'll get your pictures in an upcoming From The Fringe blog post. Lucky enough to get a hole-in-one? Again, take pictures and send them to me (along with course name, hole number, yardage etc.) We want to show everyone what you've done! E-mail me at rodney@jonesboro.com or call me at 870-931-0012.
Hit 'em long and straight!
Rodney Poff
[+] add comment