News Taffy
News Article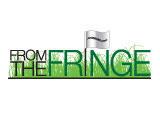 From The Fringe - Hydrate!
Welcome back to From The Fringe, Jonesboro.com's local golf blog.
I hope you're all getting out and playing a few rounds. I'm sure you all know this but ... don't forget to keep hydrated when you're out playing! Here are a few suggestions regarding the heat:
-Staying "hydrated" doesn't mean you only drink water while you're playing. Start hydrating early, before you get to the course.
-Pay attention to your body. If you notice yourself getting dizzy, slurring your words, getting confused or you simply cannot cool down - get out of the sun.
- Try "cool ties" - these nifty little accessories are indeed a life saver on the course. They are, like their name says, ties. These ties are filled with a crystal that absorbs water. You place it on your neck and tie it on. The cool tie cools your body through evaporation. Trust me, these really work!
- Lay off the alcohol and soft drinks. Yes, they both are liquids but they really don't help hydrate your body. You can try sports drinks but most have a ton of sugar and sodium. The best choice is good old-fashioned water.
- Oh, and don't forget to use sun screen!
Last weekend, the Jonesboro Country Club hosted the Simmons First Red Wolf Classic. Congratulations to the winners, Jeremy Murray and Kris Seyler. They won by one stroke. This was their second time to win this tournament! Here are the top five scores:
1. Jeremy Murray/Kris Seyler 58/61 - 119
2. Bart Curton/Wixson Huffstetler 61/59 - 120
3. Marcus Huffer/Wayne Koekemoer - 61-59 - 120
4. Mark Jones/Steve Tricarico Jr - 59-63 - 121
5. Steven Cox/Beau Glover - 60-63 - 122
Jonesboro Country Club will host an Adult/Child 9-Hole Scramble on Sunday, July 17. The tee times for this event will begin at 1:30pm. Contact the pro shop at 932-2410 for more information. The entry fee is $30 per team and this includes food and prizes. After golf, the participants generally enjoy a fun time at the pool while they wait for everyone to finish and prizes to be handed out.
Get out there and have some fun this week! Hit 'em long and straight (and don't forget your water!)
Rodney Poff
[+] add comment