News Taffy
News Article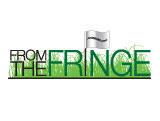 From The Fringe - Swing Analysis
Hello Jonesboro golfers! Welcome to this week's From The Fringe! I hope everyone is getting out and playing a round or two, even in the heat.
I didn't play this week, but I did do something to help my golf game. I took a trip to Divots Golf and to have my golf swing analyzed. Yes, my swing is as ugly as I thought (now I know why my playing partners laugh during my swing!)
Jeff Prestidge at Divots Golf told me to bring a driver, a 7-iron and a pitching wedge for the analysis. I walked in and Jeff took me out to their practice range located behind their shop. He gave me a bucket of balls and told me to loosen up, hit a few balls and he would be back with his equipment. I did as I was told and Jeff returned with camera in hand. Of course on the first swing he recorded, I topped it. Talk about jitters! Once I realized he didn't laugh at me though, I calmed down.
Jeff first shot my swing from behind and then moved to the side so he could get a good view of my hands and head. Once he got what he needed, he went inside to get everything ready to show me.
Once back inside, he had me - ugly swing and all - up on his computer screen. I knew I was hitting the ball with mostly my arms but I had no idea that I was not using my legs or hips at all! I found that my address was pretty good, but that my hands were way out in front of the ball, which causes me to: (1) de-loft the club, (2) top more balls and (3) adds to my slice.
Not only did Jeff show me the flaws in my swing, he also gave me pointers on how to get rid of those flaws. I now need to get to the range and work on changing all the things he discovered. If I hadn't gone to see Jeff, I would have never known all the things I needed to work on.
So, if you're swing is struggling or you just need your swing fine-tuned, go see Jeff at Divots Golf. He is a complete professional and will get your game back on track!
Divots Golf is located at 1809 East Parker Rd, Suite D, in Jonesboro. Their phone number is 934-8687 (or 9DIVOTS) and their e-mail address is divotsgolf@yahoo.com.
Until next week, hit 'em long and straight!
Rodney Poff
[+] add comment
Jeff & Christie Prestidge, Owners of Divots, are the genuine article. Nothing fake or showy about this couple! Jeff will do everything he can to help you no matter the time. His wife Christie is just as impressive.