News Taffy
News Article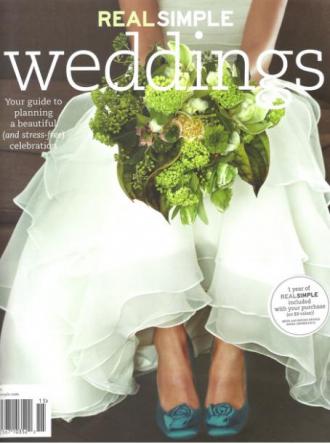 The DIY Bride Starts Her Registry
As the wedding planning has come to a bit of a stand-still with school and finals, one thing we've been able to get finished (for the most part) is our gift registry. It's an overwhelming task, but once you get the hang of it and know what you're looking for it's worth it.
If you're like me, you've been to many bridal showers. Awkward games, punch and vegetable trays, and a mountain of gifts that you question whether the bride will really ever use. So when you realize it's your turn, the thought of what to register for and what to wait and get yourself is a bit daunting. But, there are resources that can help you build a better registry.
I love Real Simple magazine, so when I saw they had a wedding issue, I bought it. If you see it on stands, grab it – it's more than just photos of wedding gowns and receptions on yachts with million dollar cakes. It covers all your bases, included your registry.
When you go to register, some things to consider are the stores you want to use (preferably no more than three stores), what you have v. what you need, and what you want to register at each location. When we first started our registry, we were both overwhelmed with what to get, but after reading the checklist, and making a few trips to some of our favorite stores, we've built a pretty substantial list of items we need – none of which are things we won't use and enjoy often.
The great thing about the checklist though is the practicality. I'm all about keeping things practical, so this made my life a whole lot easier as I could see us using everything it suggested we register for. Of course there are a few things on the list that I don't see us needing so we left those items off (I'm an instant coffee gal and Zac doesn't drink it so a coffeemaker was pointless) but for the most part, it is a great guide for what you will need and want.
So, if you're starting your registry or looking for some help, check out this magazine and see how it might help you. And if it's no longer on the stands, visit their website here at: http://browse.realsimple.com/holidays-entertaining/weddings/index.html.
Best Wishes,
Beth
[+] add comment