News Taffy
News Article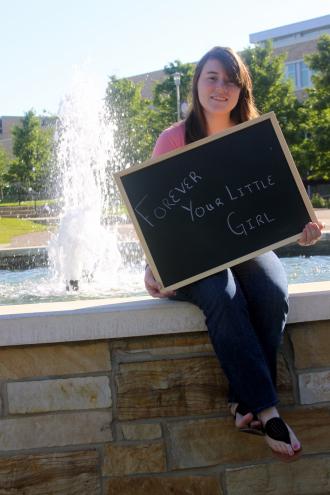 The DIY Bride Gets Dad in on the Wedding Planning
As most of you know, this week is Father's Day weekend and there are few things stronger than the bond between a father and his daughter. That's just another reason that weddings can be a little more overwhelming than they should be.
In most cases, Dad's approval is critical when deciding whether to say "I do" or to keep on plucking flower petals. But when he does approve, you've then got the challenge of moving on to the new man in your life while still keeping Dad close by.
When planning your wedding it's very easy to work with Mom on every detail and leave Dad out. But Moms can only do so much. Dad's input can be very valuable when planning your big day.
So, how do we get him involved? Here are a few of the things I'm doing with my dad to keep him in the loop as well as to spend quality time with him before he gives me away.
• Cake testing – The cake is a very important part of the reception and is one that all of your guests will be talking about. In my situation, my fiancé works every weekend so he isn't available to come with me to test out cakes. But, he and my dad have similar tastes (nothing too sweet, no chocolate, etc.) so this was a great thing to get Dad's help with.
• Decorations – The look and feel of your wedding is very important and Dad's can be great at giving second opinions. Dad's will give you an honest answer when you ask them how something looks and are good at helping you keep track of your thoughts. Also, if you have anything you need to build Dad's are typically pretty handy. But, don't hand them an idea and leave them to do the work. Getting involved in those big projects is another great way to bond with Dad.
• Just talking – Sometimes, in the midst of the wedding plans you just need someone to talk to about anything. Sometimes, everyone around you thinks all you want to talk about is wedding stuff, but Dad's are different. Dads are good listeners and with the upcoming changes, he's going to be more than willing to sit with you and listen to anything that's on your mind. So don't leave him out of the loop.
Weddings are a great moment for everyone in the family, but they can also bring about a few sad emotions for Dad. Keeping him as involved in your life as possible is a great way to show him you'll always be his little girl, no matter what.
Love you Dad!
Best Wishes,
Beth
[+] add comment