News Taffy
News Article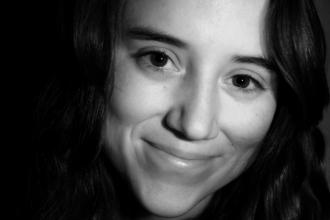 Four Years of Frugality: Life from the Passenger Seat
Hello Friends! This summer has been quite an eventful ride. There have been some great parts and some not-so great parts, but with great friends there when I need them it's been alright. I have been taking summer classes to get ahead that way I can graduate in December. I've been living on campus and things were going great. Rewind to a few weeks ago and things got a little inconvenient.
After my final exams in the first summer session, I decided to pack up and head home for the weekend. My mom and uncle own an automotive shop and every time I'm home they check my car to make sure everything is running fine. I've never really been concerned about having car trouble. But a little over an hour into my drive my check gauges light flipped on and sure enough my temperature gauge was well into the red. I spent the next few hours sitting in Cabot at an auto shop waiting on my uncle to drive up and tow my car back to Hot Springs.
This is the first time I've ever had major trouble while making a long road trip. This taught me a few things about being in, and avoiding, this situation:
1. Never assume that things are going to work for you every single time. Take the time to walk around your vehicle before you go anywhere, checking the tires, checking the oil and fluids, etc.
2. Pay attention to your surroundings. I didn't notice the last mile marker I passed, but luckily a driver stopped and let me know where I was. But, if no one stops (which it took a while before anyone did) and you have a GPS handy, get it out and find where you are before you call for help.
3. Keep it calm. I ended up calling 911, which is perfectly acceptable even though it's not a major emergency. Just let them know when they ask that it isn't anything major but you are in a particular area and need to know of local towing services. If they can't help you, they will transfer you to the state police who will then either send an officer to find you or give you information you need. Possibly even both.
4. Keep it cool. Especially in this hot weather (It was 106 the day I broke down), batteries, tires and water hoses have a way of going out on you when you are on the road. Pay attention to your gauges, keep bottles of water, and if you can pick the cooler times of the day to drive.
Hopefully none of you have to use these tips, but luckily I've learned the hard way for you. In the rest of your summer travels, be smart and prepared because you never know what you might encounter.
See ya around campus!
- Beth
[+] add comment