News Taffy
News Article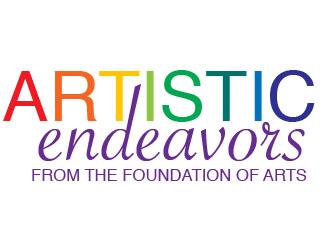 Artistic Endeavors - The FOA's Season Lineup
"Sherlock Holmes and the Doom of Devilsmoor," "The Nutcracker Ballet," "To Kill a Mockingbird," "Schoolhouse Rock" and "Annie." This is the season line-up at The Foundation of Arts in Downtown Jonesboro.
OK, because I work here, maybe I'm supposed to clap and sing the praises of this season of theatre regardless of the quality it may or may not actually bring. But, the truth is, this is an awesome line-up. There is a show for everyone, and everyone would love every show.
I picture that old commercial for some kind of bubble bath. In it, there's a woman coming home from work dressed in a business suit and carrying a skillet. It starts out something like: "I can bring home the bacon, fry it up in a pan." Remember that one? Well, I'm not trying to make any kind of social statement by bringing up that commercial, but our season does make me think that there's a little bit in each one of us that can relate to each one of our shows this year.
The glasses-wearing, thinker-type that comes out when we talk politics or try to help the kids with their algebra will love "Sherlock Holmes." "The Nutcracker Ballet" appeals to the let's-get-dressed-up-and-go-to-the-theatre part of us that only comes up when we have a little extra money and need some quality time with family (except with our Nutcracker, it doesn't require near the extra money that a show in Memphis or Little Rock might require). "To Kill a Mockingbird" piques our social consciousness and each individual's desire to be a blessing to our own corner of the world. For "Schoolhouse Rock," well, picture the entire audience on their feet with tie-dye sweat bands singing "I'm just a bill, I'm only a bill, sittin' here on capital hill." Enough said. And "Annie," well, who doesn't love that story? Complete with the spectacular voices from our community and phenomenal dancing, you won't want to miss it.
You'll look forward to a year that speaks to the intellectual/dancer/activist/elementary student/bleeding heart in each one of us, so go online and get your season tickets. Yes, they're still on sale until "Sherlock Holmes" on Oct. 20. Then you'll have the best seats in the house.
[+] add comment