News Taffy
News Article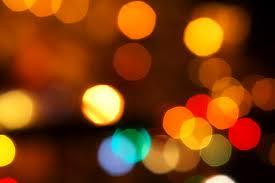 Little Hands Love Christmas Lights
We have so many Christmas time favorites in our home. My husband and I were equally in love with Christmas before we met, but then meeting and beginning to date over Christmas break sealed our favorite holiday more.
One of my very favorite holiday pastimes has always been driving around to look for Christmas lights. I've always enjoyed it for myself, but the last couple of years listening to gasps come from my daughters in the back makes it even more magical. Last year, we added more to that tradition with dinner. We found that with Lance coming home at almost 7, it was hard to do dinner and lights and still get the girls to bed at a decent time. With that, I discovered tomato soup in a sippy cup and grilled cheeses. Not only is it a cozy warm meal, but it is easy enough to give children that are still in carseats. Lance would walk in the door to find the girls bundled up (because windows have to be opened to see particularly beautiful displays) and cups and sandwiches ready to go. If nothing else, it's an easy supper night and gets the family together for a Christmas treat.
Go look for some lights this week. I know our lights are up at least.
Until next time,
Heather
[+] add comment