News Taffy
News Article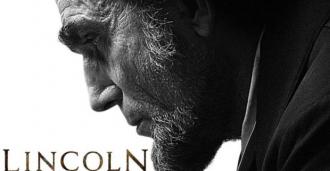 Monday Popcorn: Lincoln
Steven Spielberg may have produced the best representation of Abraham Lincoln's presidency to date in his latest film, Lincoln. With the talents of seasoned actors Daniel Day-Lewis, Tommy Lee Jones and Sally Field, as well as Joseph Gordon-Levitt, who has been shooting the super-stardom this year, this film is sure to be recognized for years to come as one of the classic bio-pics of our time. Still, if you're looking for a typical Civil War movie, Lincoln may not be what you're expecting.
This film depicts the last four months of Lincoln's (Day-Lewis) life, just after he's begun his second term in office. The Gettysburg Address has been given, and the next step is to abolish slavery. As Lincoln's cabinet and fellow Republicans work to get the 13th Amendment before Congress, Lincoln is working to hold his family and nation together. Though Lincoln is beloved by many, the burdens of being well-liked while trying to do what is best for a nation at odds show a vulnerability that many people may not have realized about one of the most well-known, yet mysterious, presidents in our history.
While battles raged on and blood was shed, the film takes the insider perspective. There are very few battle-scenes aside from the opening credits, and very little is spoken of the war except for Robert Lincoln (Gordon-Levitt) struggling with his parents' wishes that he not enlist. The story focuses on the battles within Congress on the issue of freedom for slaves and leaves little time for backstory and flashbacks. Spielberg does a fine job of showing the urgency and importance Lincoln saw to bring the nation back together with freedom for all citizens.
This is a sure film to watch for in the upcoming award-season and is a must-see for anyone interested in our nation's history.
[+] add comment