News Taffy
News Article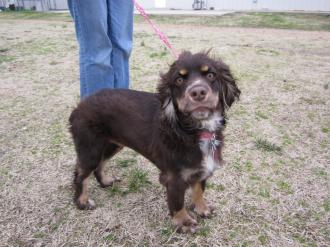 Bounce and Buttercup Need Homes
Bounce is a very playful 10-month-old kitten that loves attention. She is constantly playing in our cat room, exploring every inch looking for a new toy to attack! She does get along with other cats and is fine with calm dogs.
Buttercup is a very sweet 1-year-old Cocker Spaniel. She was surrendered by her owner because they weren't home enough to house train her, but she is doing great out here on her kennel training. Buttercup loves other dogs and prefers children over the age of 10.
For more information about how to adopt Bounce, Buttercup or another pet in need of a forever home, please contact the Northeast Arkansas Humane Society at 870.932.5185. 
[+] add comment