News Taffy
News Article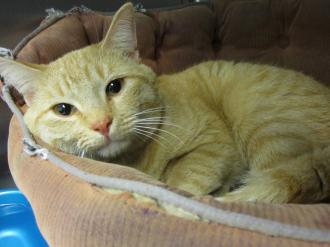 Ross and Boomer Need Homes
Ross is absolutely a shelter favorite! He "barks us around" when he doesn't feel he is getting all the attention he deserves. Ross is a true Heinz 57,  but is built like a Dachshund with short legs and long body. he is also about 3 months old and will need housetraining. He loves playing with his toys and loves people of all ages. He is now neutered and vaccinated.
Boomer is new to the NEAHS, as he has only been here about a week and is approximately 1 1/2 years old. His has the personality of most Orange Tabbies -sweet and laid back. He loves attention but really loves nap time! He would be a perfect fit for someone who is home a lot and he would prefer a house with older children. He is current on vaccines and will be neutered this week.
To adopt Ross, Boomer or another pet in need of a forever home, contact the Northeast Arkansas Humane Society at 932-5185. 
[+] add comment