News Taffy
News Article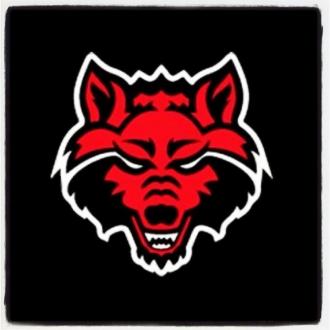 A-State's Aplin Collects Second Straight SBC Male Student-Athlete of the Year Award
The Sun Belt Conference announced Tuesday that former Arkansas State quarterback Ryan Aplin has been named the league's 2012-13 Male Student-Athlete of the Year, making him the first individual in the history of the league to receive the honor twice after he also collected the award in 2012. Aplin is one of several student-athletes from across the Sun Belt Conference being honored for their academic and athletic achievements at a banquet being held tonight during the league's annual spring meetings in Destin, Fla.
Aplin became just the third non-senior to ever earn the SBC's Male Student-Athlete of the Year award as a junior in 2012, and an Arkansas State student-athlete has now received the conference's most prestigious annual honor three of the last four years. Alex Carrington, a four-year football letterman at Arkansas State from 2006-09, also won the recognition for the 2009-10 year.
Aplin, a two-time Sun Belt Conference Football Player of the Year, completed his senior season with the Red Wolves in 2012. He led Arkansas State to a 10-3 overall record, its second straight Sun Belt Conference championship and a 17-13 victory over No. 25 Kent State in the GoDaddy.com Bowl, helping A-State gain national respect with 28 votes in the final AP Top-25 Poll and 13 in the USA Today Coaches Poll.
Aplin led ASU to back-to-back 10-win seasons for the first time in school history, its first bowl victory since 1970 and to its first win over a top-25 ranked opponent since joining the FBS in 1992.
"It is a tremendous honor to win this award, and I couldn't have done it without my teammates, coaches and everyone at Arkansas State," said Aplin. "In my eyes, this is a team award because there is no way this would have been possible without my teammates."
The Tampa, Fla. native completed his four-year career with over 25 combined single game, season and career school records and as the Sun Belt Conference's all-time leader in career total offense, passing yards and completions. He closed out his senior campaign ranked No. 3 in the nation in career total offense, No. 5 in career completions, passing yards and touchdowns responsible for and No. 11 in career passing touchdowns among active players. His senior season alone, Aplin ranked 17th in the nation in passing efficiency and 25th in both total offense and passing yards.
"Ryan's value to this institution goes well beyond his playing ability," said A-State Director of Athletics Terry Mohajir. "Ryan represents ASU with the same strong sense of character, discipline, honor and leadership skills often seen on the field as well in the classroom. He will go down as one of the greatest players to ever wear the scarlet and black!"
He is one of just two players in the history of the Sun Belt Conference to be named its Player of the Year twice. Additionally, he was the 2013 GoDaddy.com Bowl Player of the Game, a three-time First Team All-Sun Belt Conference selection, and an eight-time Sun Belt Conference Player of the Week.
Aplin was one of 10 players in the nation named a 2012 Senior CLASS Award finalist and was also recognized as a Second Team All-America choice by the Senior CLASS Award. He was named to the 2012 Manning Award, Walter Camp, Johnny Unitas Golden Arm and Senior Bowl Watch lists.
Earlier this year, he was honored as the Little Rock Touchdown Club's Arkansas State Player of the Year for the third straight time. Additionally, he received the Arkansas Sports Hall of Fame's "Star of Tomorrow" award this year.
Aplin earned his bachelor's degree in Exercise Science from Arkansas State University in December of 2012 with a cumulative GPA of 3.364. He was a member of the Athletics Director Honor roll eight different semesters and also recognized on the Chancellor's List twice and Sun Belt Conference Commissioner's List six times.
Aplin has been an active worker and organizer of Special Olympic events since his high school career.  He also has organized and help publicize March of Dimes fundraisers, both as a direct result of having a close family member (sister) affected by Smith-McGinnis Syndrome. Aplin has visited hospitals on numerous occasions, including LeBonheur Children's Hospital in Memphis, Tenn., and the USA Children's and Women's Hospital in Mobile, Ala.
[+] add comment