News Taffy
News Article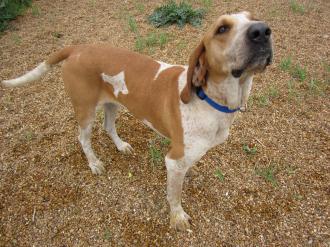 Abbott and Homer Need Homes
Abbott is a nine-week-old male kitten that was abandoned in a box with his sister. They were both malnurished but have rebounded beautifully! He loves to rough house and play but also enjoys snuggling and naps. He would make a great addition to a family with no dogs. He thinks they stink!
Homer is a 2-year-old hound mix, and he is BIG; he weighs in at about 85 pounds! Homer is very affectionate and loves being around people but really enjoys being outdoors. His new home would have to have a big fenced in yard or live out in the country. He has already been neutered.
To adopt Abbott, Homer or another pet in need of a loving home, contact the Northeast Arkansas Humane Society at 932-518.
[+] add comment