News Taffy
News Article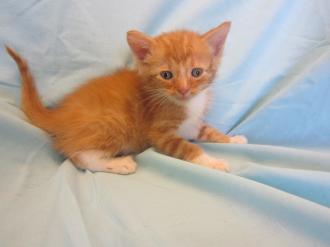 Jersey and Buttons Need Homes!
Jersey was found out on the highway between Jonesboro and Lake City. He is a very loveable Chihuahua mix and is about eight weeks old. He tips the scales at 2.5 lbs! We named him Jersey because when he finishes a meal, he looks like a Jersey cow! He is up-to-date on vaccines but will need to come back to the shelter for more.
Buttons was found abandoned in a box with his five siblings and is about five eeks old. He is playful but enjoys hugs and petting, too. He will need to stay at the shelter for about 10 more days, but will make a great addition to any family!
To adopt Jersey, Buttons or another pet in need of a loving home, contact the Northeast Arkansas Humane Society at 932-518.
[+] add comment