News Taffy
News Article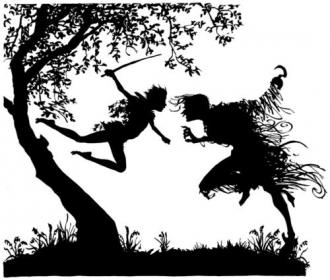 Event Spotlight: Breakfast with Peter Pan
This Saturday, Oct. 12, bring your family to the new JHS Center for the Performing Arts for "Breakfast with Peter Pan," presented by the Jonesboro High School Theatre Department.
Wendy, Michael, John and Nana will make their character appearances at 9 a.m., followed by Peter Pan and the Lost Boys at 9:30 a.m. and Tiger Lily and Captain Hook at 10:30 a.m. The cost is just $10 per person.
The breakfast will lead up to the main event - the JHS Theatre Department's performances of "Peter Pan" by J.M. Barrie in a new version by John Caird and Trevor Nunn. The performance will be the first show in the new JHS Center for the Performing Arts.
Performances of "Peter Pan" will be Oct 17 and 19 at 7 p.m. and Oct. 20 at 2 p.m. Tickets may be purchased by calling 870.933.5881, online HERE or by emailing boxoffice@jonesboroschools.net.
[+] add comment