News Taffy
News Article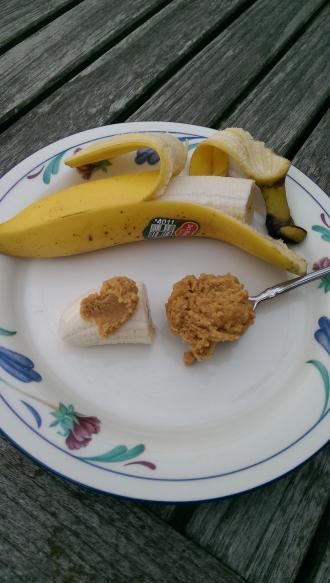 The Cardiologist's Wife Talks About PB2
I often read recipes with ingredients I can't find locally and I feel really frustrated. I've hung on to some intriguing recipes for years hoping I'd someday find that certain fruit or vegetable needed. So imagine how excited I get when I finally stumble upon one of those ingredients! When I found Meyer lemons at Wal Mart a couple of years ago, I bought 2 bags even though I wasn't sure what I was going to do with them. I went home and made Meyer lemon sorbet, martinis and risotto. What fun we had with lemons that weekend.
A couple of weeks ago, I found another food item that I had been searching for when I unexpectedly found it on Wal Mart's shelves. I had been reading about PB2, a powdered peanut butter, that was supposed to have all the flavor and goodness of peanut butter without the fat and calories. It sounded too good to be true for this peanut fanatic but of course I had to try it.
I love peanuts. I love them roasted, covered in chocolate with a colorful candy shell or ground up in a smooth paste to spread on toast. I love peanut butter frosting and peanut butter fudge. I don't think I've had boiled peanuts but I'm not in a hurry to try them as the love might stop there. Anyway I can get them, I love peanuts and peanut butter. Most of my family also shares that love. However, I don't indulge quite as much as I'd like due to the fat and calories.
Two tablespoons of regular peanut butter averages 190 calories and 16 grams of fat. It's hard to justify going overboard with peanut butter even with it's 7 grams of protein and other nutrients. In comparison, PB2 has 45 calories and only 1.5 grams of fat! PB2 also had less sugar than my favorite regular peanut butter, 1 gram vs 3 grams but a bit more salt. PB2 is made from slow roasted peanuts that are then pressed to remove 85% of the fat and oil. They are then ground into a fine powder that you mix with water to form a paste as needed.
PB2 is easy to mix but it does taste a bit grainy and is noticeably less fatty or oily. The taste is very good, especially when mixed with something like in a smoothie. I have seen countless recipe suggestions for PB2 from brownies, granola bars and quick breads to smoothies and main dish recipes. I plan to try it in some muffins or granola bars soon as I'm always on the look out for snacks for my family that are high in protein but low in fat, salt and sugar. I have been using it in smoothies with Carnation Breakfast Essentials and bananas. I drink these for breakfast or even lunch occasionally. I recommend trying PB2 as a way to enjoy peanut butter without the guilt in some things. I certainly don't plan to give up regular peanut butter altogether.
[+] add comment