News Taffy
News Article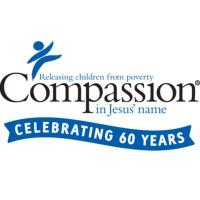 Little Hands Talks About Compassion International
It's easy for life to spin out of control and lose priorities, isn't it? When I started these posts, I shared some decor ideas I made for my oldest daughter's 2nd birthday party and my middle at the time was a baby barely on solid food. Our focus was on getting them to sleep and hit milestones. Fast forward 3.5 years later, and I'm homeschooling my oldest in kindergarden, that baby turns 4 tomorrow, and a new baby is 1 year old and walking everywhere. Our focus still revolves a lot around getting them to sleep, which may just be a focus until they go to college, but the other areas are so different.
Like I said, Story's birthday is tomorrow, and we do birthdays big. We decided that if we were going to be a bit different than the world in centering Christmas around Jesus as much as possible, and therefore, downplaying them a bit when it came to gifts and everything, then birthdays would be their special day. We have a special birthday tiara only worn on birthdays. We have a party with lots of decorations, but do something fun the actual birthday day. This year, we're going to the Pink Palace to see the planetarium because Story has a deep love of all things space. We will eat her favorite dinner, lasagna, and have a special dessert. But even on birthdays, we tread cautiously.
Because that focus that was once on sitting up and walking is now aimed at their little hearts. We are attempting to raise happy, fun girls without a sense of entitlement or apathy, and that is difficult in our culture. It seems to have the most impact when we pour out the blessings, enjoy those blessings, draw attention to them, and then aim them outward. For us, that usually looks like Compassion International.
A couple of years ago, London and I chose a little girl named Monica that is one year and one day older than London to support. As soon as her birthday is approaching or over, we also remember Monica's. We sent her money this year and learned later that she used her birthday money to buy groceries for her family. This summer, the girls raised money to provide a kit for a family to clean their water so they would have clean water for life. They ended up raising enough money to buy kits for three families, and we'll take the money to the bank the day after Story's birthday.
What I love most about Compassion Int. is how much of the money goes to the children. You can even go on group trips with them to meet your sponsor child. You can donate monthly, like we do with Monica, or a one time donation, like we will with the water.
It seems the only way to fully deflect entitlement is by thankfulness, and thankfulness flourishes in the light of giving. If you're looking for a way to give back and involve your children, Compassion International is a really great place to start.
Until next time,
Heather
[+] add comment